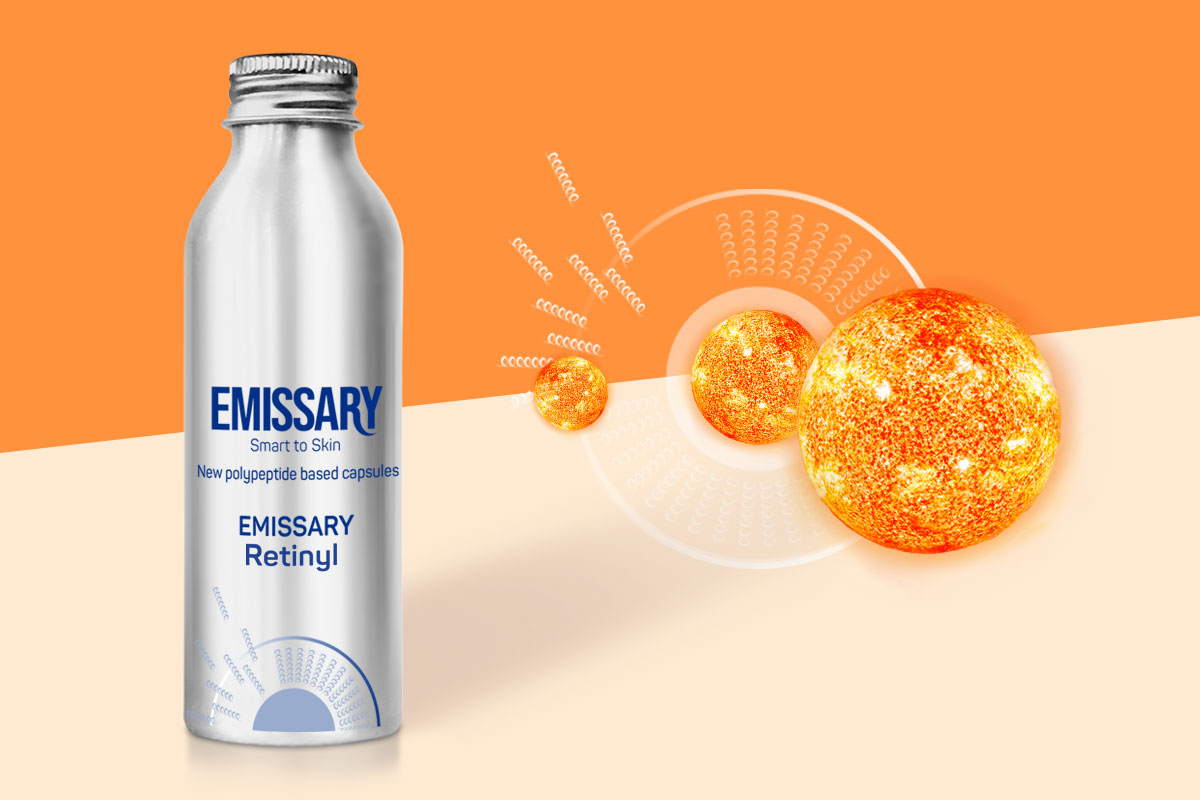 INFORMATION
Ready to use stimuli responsive capsules

Preservative free

Non-irritant
INCI Name:
Glycerin, Retinyl Palmitate, Helianthus Annuus (Sunflower) Seed Oil, Ethylhexyl Palmitate, Tocopherol, Methoxy PEG-125 Ethylamido Sodium Glutamate/Valine Copolymer.
75 wt% of retinyl encapsulated in the capsules with 80 % stability increase.
UV-Cellular damage:

> 80 % reduction of cell apoptosis.
> 40% more efficient compared to non-encapsulated retinyl.

Cell viability:

Improved by 25%.
>10% more efficient than free retinyl.