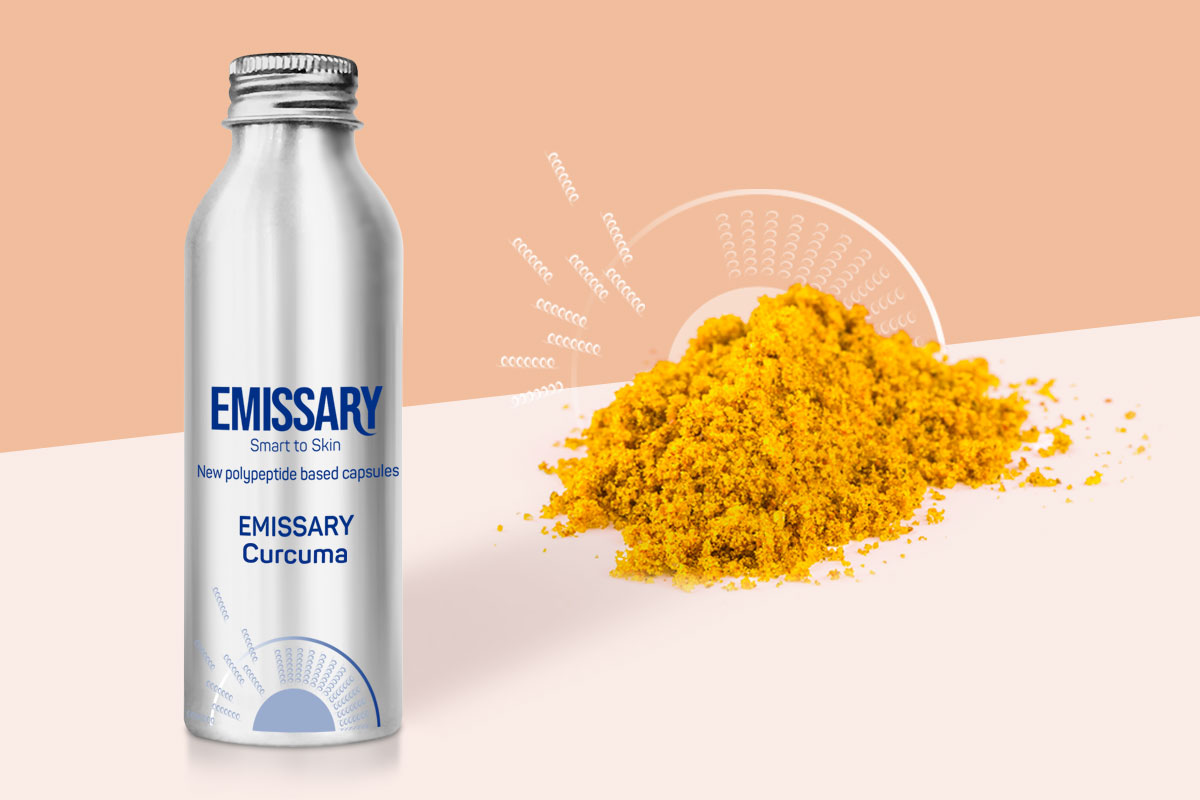 INFORMATION
Ready to use stimuli responsive capsules

Preservative free

Non-irritant
INCI Name:
Glycerin, Ethylhexyl Palmitate, Curcuma Longa (Turmeric) Root Extract, Methoxy PEG-125 Ethylamido Sodium Glutamate/Valine Copolymer.
75 % of Curcuma within the capsules with a stability increase > 50%.
UV-Cellular damage:

> 50 % reduction of cell apoptosis.
Double the efficacy compared to non-encapsulated Curcuma.

Anti-inflammatory effect:

Attenuation by more than 60 % of UV-induced inflammation (TNFα biomarker).
20% more efficient than free Curcuma.